Just a friendly reminder that S4BB Limited is having a contest to support their Facebook page! Are you already in the race for a BlackBerry® PlayBook and Bold 9900? We hope so! If not hurry up and sign up NOW! The deadline is next Monday the 24th at midnight (EST). To celebrate the launch of our Facebook page we are giving away a BlackBerry® PlayBook and Bold 9900 for one lucky winner, followed by a BlackBerry® Torch 9800 and third prize will be some BlackBerry® gadgets. Enter now! How? Easy: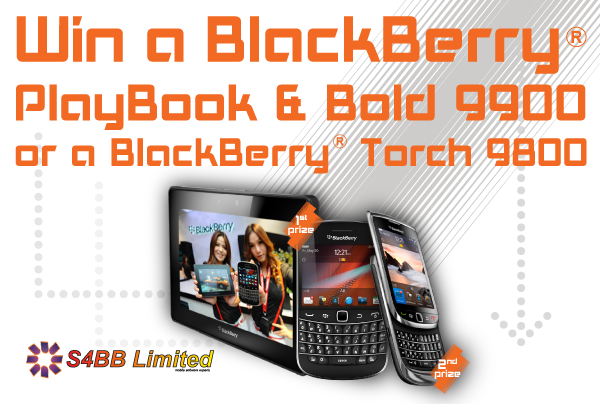 1. Like our Facebook page
2. Share your app ideas or favorite apps
3. Enter your name (to receive the prize in case you win)
Click HERE to attend right now!
That's it! No less no more. Get in touch, join the S4BB Facebook Community!